Presented in Partnership With

Biggest Open House in Central Texas
Open Weekends
April 23rd - May 1st

Open Saturdays 10am - 5pm & Sundays 12pm - 5pm
What is the Spring Tour of Homes?
The Spring Tour of Homes (STOH) is a multi-site tour of homes that will be held throughout San Antonio and its surrounding counties. The participating Building and Development communities come together to co-host this open house event.

The Greater San Antonio Builders Association (GSABA) covers 22 counties and this year,
GSABA is excited to announce they are teaming up with the New Braunfels Builders Association to include Comal County in the STOH as well.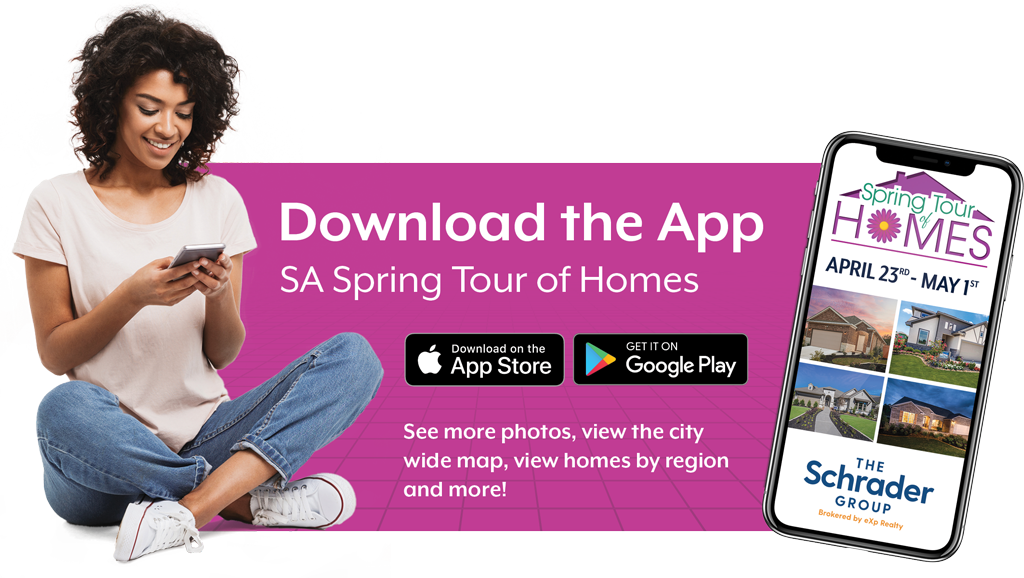 Welcome to the
2022 Spring Tour of Homes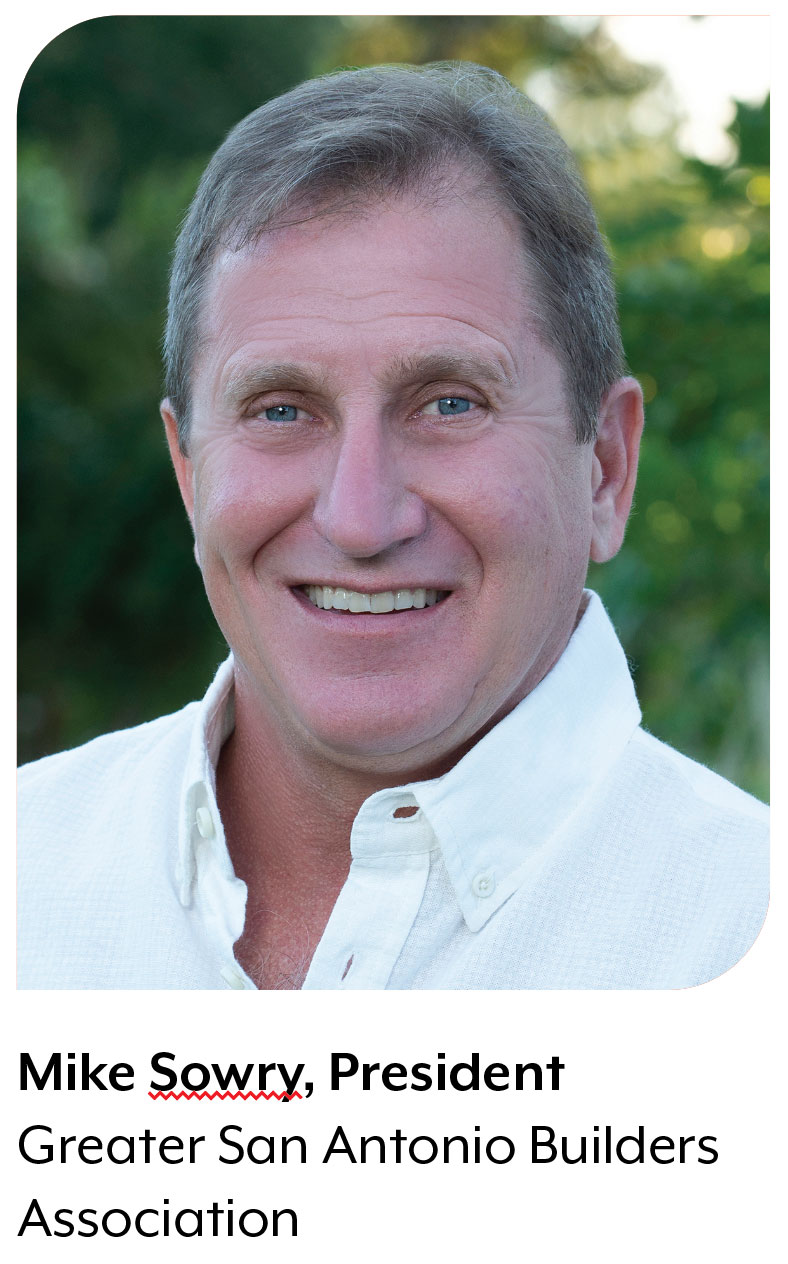 The Greater San Antonio Builders Association welcomes you to the biggest open house in Central Texas! We are pleased to present seven key communities along with 53 unique homes on this scattered site tour of homes hosted in conjunction with the New Braunfels Home Builders Association and presented in partnership with CPS Energy.
The housing market has been on fire since mid-2020 and 2022 should be another solid year for residential construction. Recently, the National Association of Home Builders (NAHB) did a survey of first-time homebuyers on the top ten must-have features in a new home. It was interesting to see how home buyers' preferences have changed since the start of the pandemic.
Laundry Room
Ceiling Fans
Exterior Lighting
Double Side-by-Side Kitchen Sink
Hardwood floors
Walk-in Pantry
Drinking Water Filtration
Patio
Security Cameras
Kitchen table space for eating
The list for first-time home buyers is very similar to the list for homebuyers in general. It was interesting to note that laundry rooms were number one on both lists, but energy efficiency features didn't make the top ten for first time homebuyers, but it did make the top ten list for the general buying public.
If you are in the market for a new home, now is the time to buy. The Consumer Price Index (CPI) is up 7.9 percent over the last 12 months, reaching a 40-year high. With rents rising quickly, now is the time to consider buying the home of your dreams. Interest rates are still very affordable and as of press time, according to Freddie Mac's latest survey, the average mortgage 30-year fixed rate went up from 4.42 percent to 4.67 percent and the 15-year fixed rate went from 3.63 percent to 3.83 percent.
Securing a new home loan with an interest rate of less than 5 percent is still very attractive. Jerome Powell, Chairman of the Federal Reserve, indicated the last week of March that the Fed is prepared to continue increases throughout the end of the year so locking in lower interest rates now can be the determining factor of whether or not you can qualify for that new or a preowned home you've been looking for.
It was interesting to note in this recent NAHB survey that viewing homeownership as part of the American dream is common in every age group and it ranked first consistently for Americans aged 26 and older. Only Generation Z (ages 18 to 25) didn't rank it in the first spot (a successful career was in the number one position). In this recent NAHB survey, the barriers to homeownership were ranked below:
Lack of income
Home prices are too high
Can't afford down payment
Poor credit
Mortgage rates are currently too high
Lack of homes for sale
Among those not owning homes, 44 percent of millennials pointed to home prices climbing too high while 44 percent of the Gen Zers indicated that they are not ready to be homeowners. A lack of sufficient income was cited consistently across all age groups and was the most mentioned reason among Gen Zers, Gen Xers and baby boomers. Among millennials, high home prices (44 percent) edged out lack of income (42 percent).
While there are construction cost challenges and supply chain issues in today's market, the Greater San Antonio Builders Association's members are ready to help you build or buy a new home or make renovations to your current home. You can find a list of members at www.sabuilders.com.
We invite you to use the Spring Tour of Homes mobile app, made possible by The Dayton Schrader Group, to get more information about and directions to each of the Spring Tour homes and communities.
Enjoy the tour,