Tour 11 key communities and over 55 new homes in the Greater San Antonio Metropolitan Area.
Open weekends & Memorial Day from May 23rd through May 31st, 2020.
Saturdays: 10:00 a.m. - 5:00 p.m.   |   Sundays & Memorial Day: 12:00 p.m. - 5:00 p.m.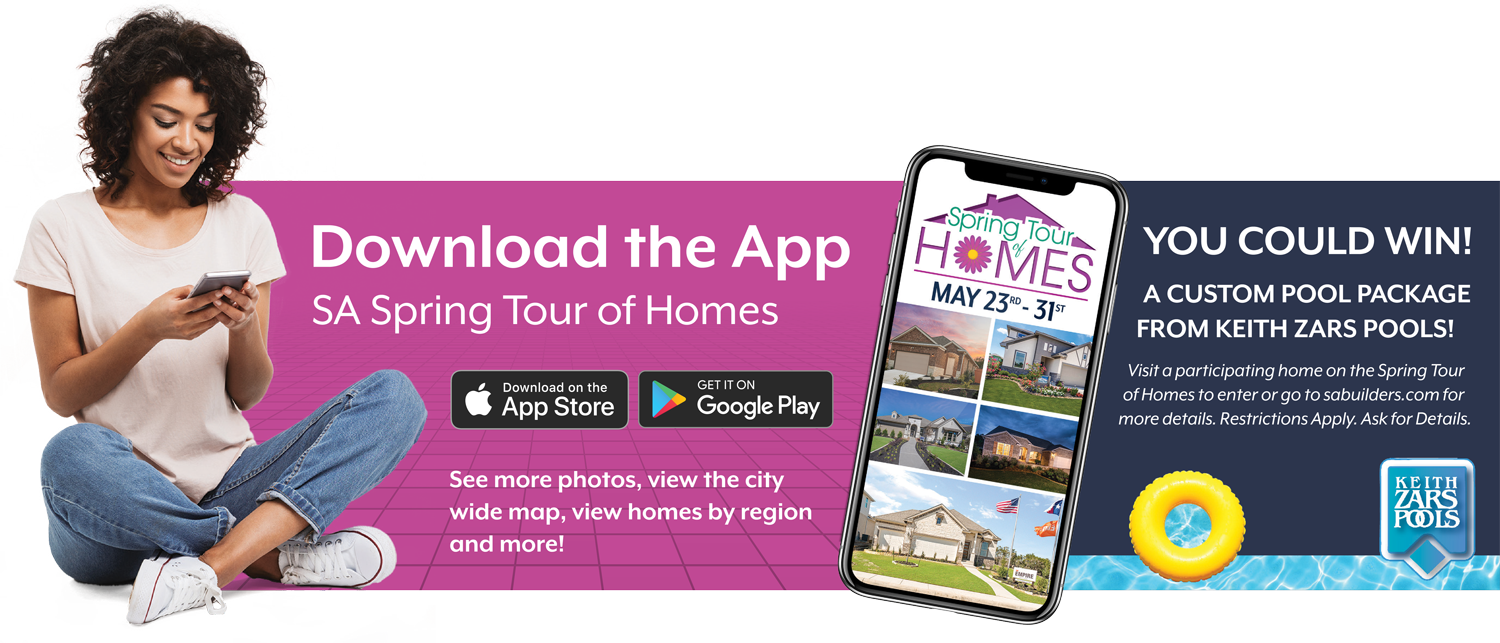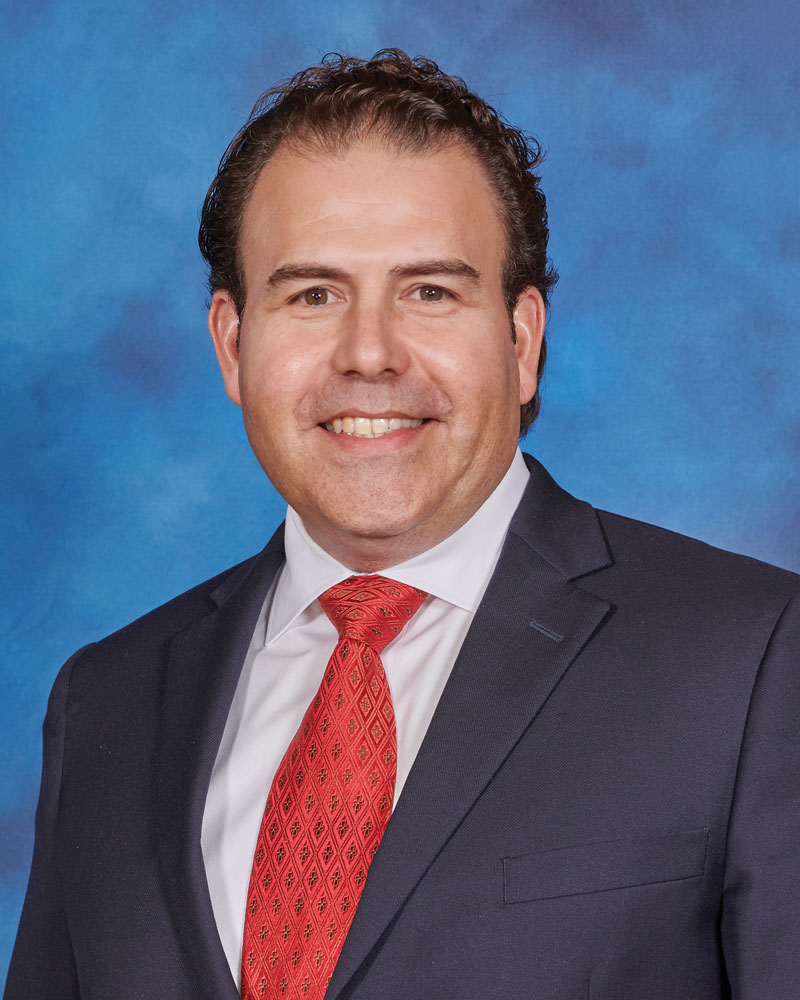 Welcome to the
2020 Spring Tour of Homes
It is a pleasure to welcome you to the 2020 Spring Tour of Homes. This year, we are pleased to showcase 11 key communities featuring 58 new homes.
There are many architectural styles of homes in the Spring Tour to include American Transitional, Modern Hill Country and Contemporary. One of the hottest trends you will find is the unique outdoor living spaces in addition to spacious kitchens with beautiful surfaces that include granite and natural stone.
Kitchens with natural wood cabinets as well as cabinets with color are on the tour. Buyers will find custom homes with high end appliances with stainless steel being the number one choice in 2020. Master baths with luxurious tubs and walk-in closets are also one of the top amenities you will find in several of the new homes and models.
With the recent Shelter-in-Place transition, and with so many of us working at home, you may have considered buying a home with an office if you don't have one. Many of the homes on the tour have incredible workspaces.
We have several award-winning builders who can build the home of your dreams.As families have come together to get us through this difficult time, we have all realized how important it is to have a safe and secure home. Statistics show that homeownership helps families build their wealth and studies show that children raised in a stable environment do better in school. Owning a home is the ultimate American dream.
The Greater San Antonio Builders Association's members are eager to welcome you and your family into their homes on the tour beginning Saturday, May 23rd; Sunday, May 24th; Monday, May 25th and Saturday, May 30th and Sunday, May 31st. Homes on the tour will be open on Saturdays from 10am-5pm and Sundays and Memorial Day from 12noon – 5pm.
Please know all participating builder model homes on the tour are open and have sanitation procedures in place, and will be implementing social distancing for your safety. If you prefer to tour the home with a personal showing, simply call to schedule an appointment. Hope to see you during the Spring Tour of Homes.
Enjoy the tour.
Northwest
The Canyons at Scenic Loop
Elkhorn Ridge
Miralomas
Pond Hill Garden Villas
Setterfeld Estates
North Central
Highland Estates
Kinder Ranch
Shavano Highlands
Northeast
Homestead
Vintage Oaks
Southwest
Mission Del Lago
Ashton Woods
Burdick Custom Homes
Casadomaine Custom Homes
Century Communities
CKC Custom Homes
Chesmar Homes
David Weekley Homes
Empire Communities
Japhet Builders
Mattern & FitzGerald
Custom Builders
McNair Custom Homes
Meritage Homes
Monticello Homes
Pencsak Builders
Princeton Classic Homes
Pulte Del Webb
Rialto Homes
Robare Custom Homes
Sitterle Homes
Stadler Custom Homes
Texas Homes
TurnKey Builders
Whitestone Custom Homes