OSHA Issues New Guidance on COVID-19 Safety; New Safety Standard Likely Forthcoming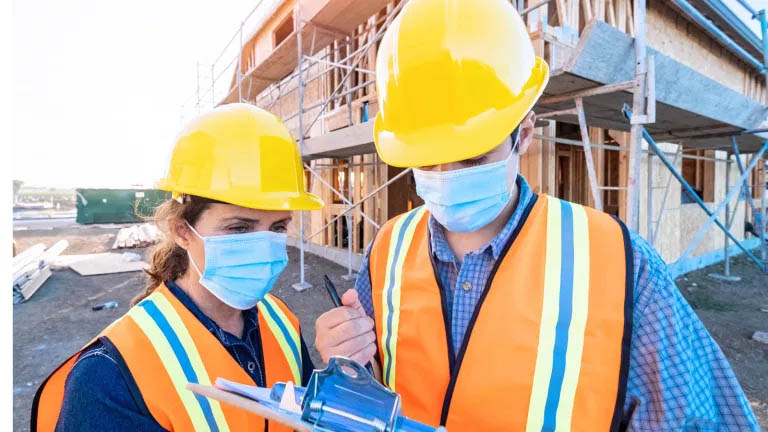 Late last month, OSHA issued "stronger safety guidance" on mitigating and preventing the spread of COVID-19 in the workplace. This guidance includes a recommendation for implementing a workplace COVID-19 prevention program, which NAHB has made available to members since March 2020.
OSHA is holding a free webinar Thursday, Feb. 25, at 1 p.m. ET to discuss the new guidance. Register here.
While the new OSHA guidance does not create a new legal liability for employers, it does indicate to many close observers that the agency might be working on an emergency temporary standard (ETS) on COVID-19 safety procedures that will be enforceable by OSHA inspectors, including the possibility of citations and fines for non-compliance.
An ETS does not have to follow the normal rulemaking process that typically takes years and involves multiple rounds of proposals and public comment. Because such a standard is temporary and is addressing an emergency situation, the rules can go into effect immediately and still carry penalties for non-compliance.
NAHB has been working diligently to express the concerns of home builders in dealing with a potential ETS.
OSHA held a series of listening sessions last week to hear industry concerns about a COVID-19 ETS. NAHB and other Construction Industry Safety Coalition (CISC) members actively participated in the call and expressed a number of concerns with a possible ETS, including:
The adverse impact of an enforceable standard on small businesses;
Ensuring transparency in the standard process, including the creation of a rulemaking docket; and
Outreach to the OSHA Advisory Committee on Construction Safety and Health (ACCSH) when determining the contours of the ETS.
NAHB and the CISC will continue to work with OSHA counterparts to ensure any enforceable standard has industry input.
For questions about OSHA's recent guidance or NAHB's jobsite guidance, please contact Rob Matuga.