Lumber Prices on the Rise – Again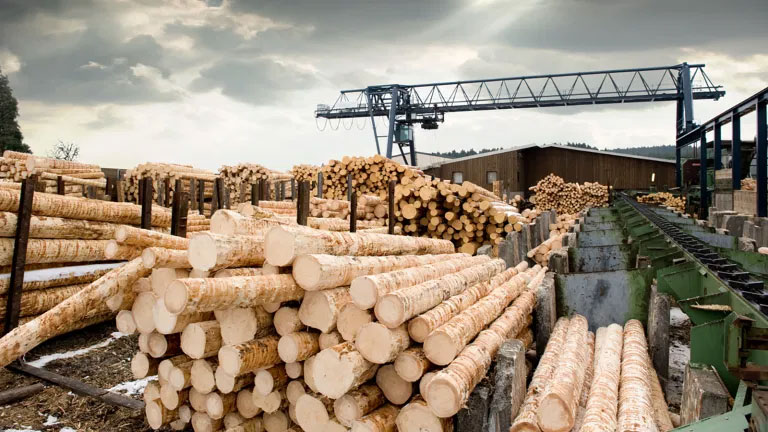 After drifting lower from mid-September to mid-November, lumber prices are on the rise again. Prices peaked at an all-time high of roughly $950 per thousand board feet in September before gradually moving down to around $550 per thousand board feet last month.
However, prices have been moving upward for the past three weeks, and now stand slightly above $600 per thousand board feet.
Elevated lumber prices since mid-April have added thousands of dollars to the cost of new single-family homes and apartment units.
Indications are that lumber producers are reducing production heading into the slower winter building season, even as new residential construction continues to outpace seasonal norms.
However, there is some good news on the lumber front regarding tariffs on Canadian softwood lumber.
The U.S. Commerce Department's International Trade Administration published an administrative review of anti-dumping duties in late November, followed by an administrative review of countervailing duties on Dec. 1.
The effect of the reviews is that duties on shipments of Canadian lumber into the United States, which currently stand at 20%, will be reduced by more than half, to roughly 9%. The tariff reductions are expected to go into effect in mid-December.
"This is a step in the right direction, as tariffs have contributed to unprecedented price volatility in the lumber market, leading to higher prices and harming housing affordability for American families," said NAHB Chairman Chuck Fowke. "The United States needs to work with Canadian officials to end the tariffs and achieve a long-term, stable solution in lumber trade that provides for a consistent and fairly priced lumber supply."
NAHB continues to work on all fronts to find solutions that will ensure a lasting and stable supply of lumber for the home building industry at a competitive price.
For more information on the tariff reduction, contact Felicia Watson at 800-368-5242 x8229.