IBSx Registration Now Open
Virtual event to be held online February 9-12, 2021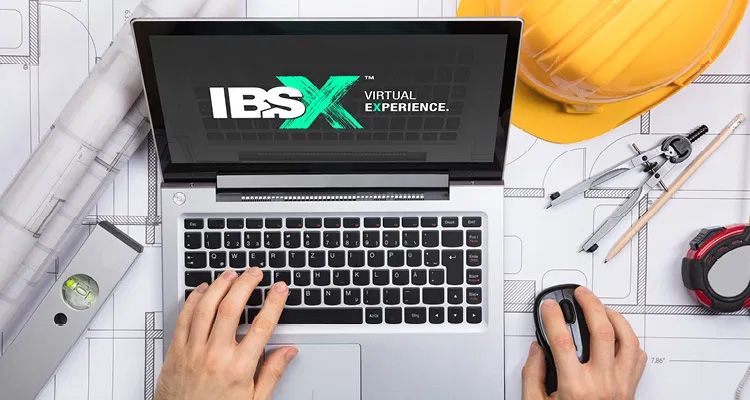 While the 2021 NAHB International Builders' Show® (IBS) has indeed transitioned to a virtual event, the incredible and exclusive IBS opportunities that attendees have come to expect from the in-person event, will still exist and even expand to connect the home building industry together, online, during the IBSx Virtual Experience (IBSx), February 9-12, 2021.
IBSx will introduce, showcase and display the must-have new products, tech and innovations that savvy builders, remodelers and other residential construction industry pros will want to include in their upcoming projects. The latest trends, insights, tips and best practices, will all be available and at your fingertips – offering you everything you need to wow your customers.
"Imagine having the Builders' Show at your disposal? Literally 'on demand' on your laptop at home or even in your pocket on your smartphone while you're on the go, at work or wherever," said Duane Bickett, Owner, Bickett's Construction. "Attendees will be able to participate in education when it's convenient for them. Combine that with all the demos, new product exhibits, tons of clickable features, one-on-one interactions, live sessions and more."
IBSx highlights:
Live chat. Beyond browsing, and just like the in-person, attendees will be able to chat one-on-one with exhibitors to introduce themselves, make deals or simply get more information about products and services.
Meeting requests. Easily locate exhibitors using a searchable, and easy to navigate directory, with the option to setup meetings. You'll even be able to connect with other attendees to grow your network.
On-demand education. While live education sessions and real-time Q&A with speakers will still be a part of IBSx, attendees will also have the option to stream sessions and learn topics on their own time (pausing to take detailed notes highly encouraged).
New Products. Cut to the chase and locate all the newly launched products entering the market with an exclusive, specially curated virtual pavilion.
Start Up Zone. This is where the most exciting products and promising businesses in the residential construction industry will be featured, all vying for the title of "Most Innovative Startup".
"New products to bring back to your clients to keep your projects on the cutting-edge of design and affordability. Hours of experts sharing their best practices and secrets. Never before has so much been offered at this price," remarked Duane.
Joining us at IBSx is critical to your business success, and the affordable price is yet another reason to take advantage of this opportunity. During IBSx, you'll explore real ideas and leave with the real, actionable solutions you need to be competitive and grow your business. Starting early-bird registration rates are FREE for NAHB members and $50 for non-members. Learn more and register today!