NAHB Announces New Chairman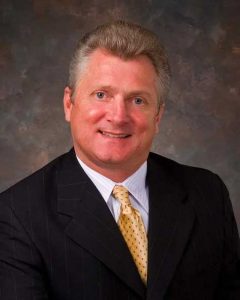 At the conclusion of NAHB's 2020 Spring Leadership Meetings, NAHB Chairman Dean Mon informed the Board of Directors that he would be unable to complete the remainder of his term due to personal reasons and was resigning his chairmanship.
Mon will continue to be an active member of the Federation, providing guidance to both NAHB leadership and members going forward. His leadership this year during the COVID-19 pandemic helped position the housing industry as an essential business that allowed our members to continue working, providing for their families and building homes during this critical time.
Effective immediately, NAHB First Vice Chairman Chuck Fowke, a custom home builder from Tampa, Fla., will take on the duties of chairman. His chairmanship will continue through the 2022 International Builders' Show, Feb. 8-10 in Orlando. Immediate Past Chairman Greg Ugalde will continue his duties as past chair during this same time period. Jerry Konter, of Savannah, Ga., will remain Second Vice Chair and Alicia Huey, of Birmingham, Ala., Third Vice Chair until the next senior officer election takes place at the 2021 Builders' Show in Orlando on Feb. 11, 2021.