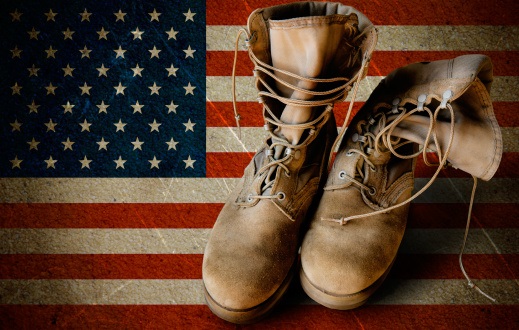 Home building firms that make it a priority to hire veterans can be recognized for their efforts under an award program administered by the U.S. Department of Labor.
The Department of Labor is now accepting employer applications for the 2020 HIRE Vets Medallion Award. The award program recognizes all types of employers, from small businesses and non-profit organizations to large companies, for their leadership in recruiting, employing and retaining America's veterans.
The application deadline is April 30, 2020.
The Honoring Investments in Recruiting and Employing American Military Veterans Act of 2017 (HIRE Vets Act), signed into law by President Trump on May 5, 2017, is the only federal-level veterans' employment award that recognizes a job creator's commitment to hiring America's veterans.
The Home Builders Institute (HBI) provides veteran-serving programs through both its HBI Transitioning Military Program, targeting service members 180 days or less from separation and sponsored by The Home Depot Foundation, and its HBI Veterans Program for those already separated or retired.
"Rewarding companies that hire vets will raise awareness to the value in hiring our service members," said HBI President and CEO Ed Brady. "I commend the Department of Labor in its efforts and congratulate any company that is able to hire veterans. HBI is proud to provide the education for transitioning and veteran military, which has resulted in career placement for nearly 875 since 2012 — and at least 500 in the last two years. These graduates are the future of our industry."
The open application period marks the beginning of the 2020 HIRE Vets Medallion Program. In 2019, the program recognized 427 employers for their dedicated efforts to hire American veterans.
For more information and the application, go to hirevets.gov.